Thank you for a successful 2022-2023 season!
We were thrilled to be singing again in 2022-2023 and we are planning wonderful concerts for the coming year. On behalf of the choir and the executive, we wish to express our appreciation for your ongoing patronage and enthusiasm, and we look forward to celebrating our 44th season with you in 2023-2024. Concert dates and details to come soon!
---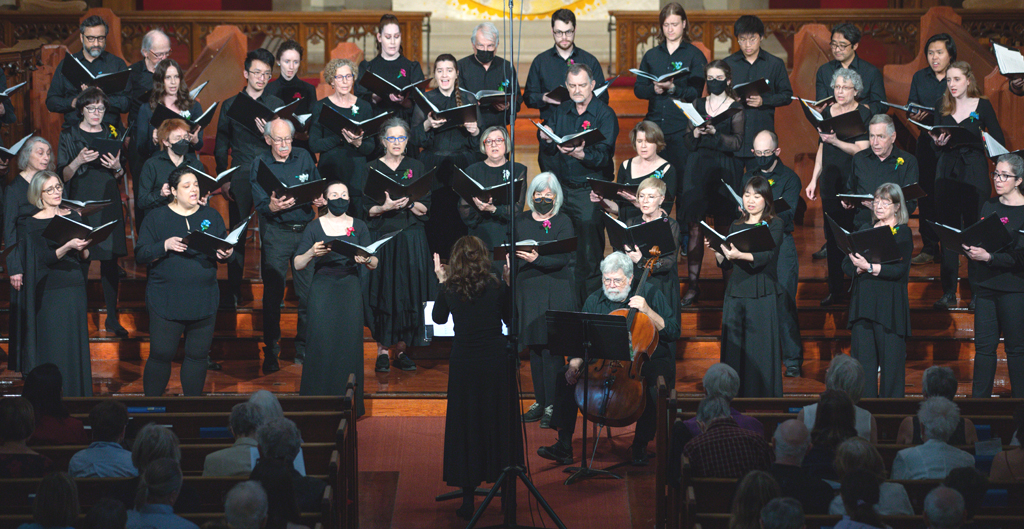 Sing with us!
If you love to sing and have a passion for choral music, we invite you to audition. Our choir is dynamic and innovative, and strong musicianship skills, sight-reading and vocal/choral experience are needed to meet the challenges.
We are currently auditioning for all parts, with particular emphasis on Soprano and Bass.
---
Welcome to the online home of The Annex Singers of Toronto, a vibrant community choir that performs with spirit and sophistication.

Now in its 44th season, the choir demonstrates its passion for excellence with a challenging and eclectic repertoire spanning seven centuries. Both the main choir and the Annex Chamber Choir enjoy collaborations with a wide array of emerging and established guest artists and ensembles, and demonstrate their commitment to contemporary music with numerous premieres of Canadian works.

For the past 18 years, The Annex Singers has flourished under the able direction of Artistic Director Maria Case, who brings dynamic leadership and inventive programming to the choir.

We typically perform in December and present one or two concerts in the spring. Please join us for our 44th season!
Subscribe to our Newsletter